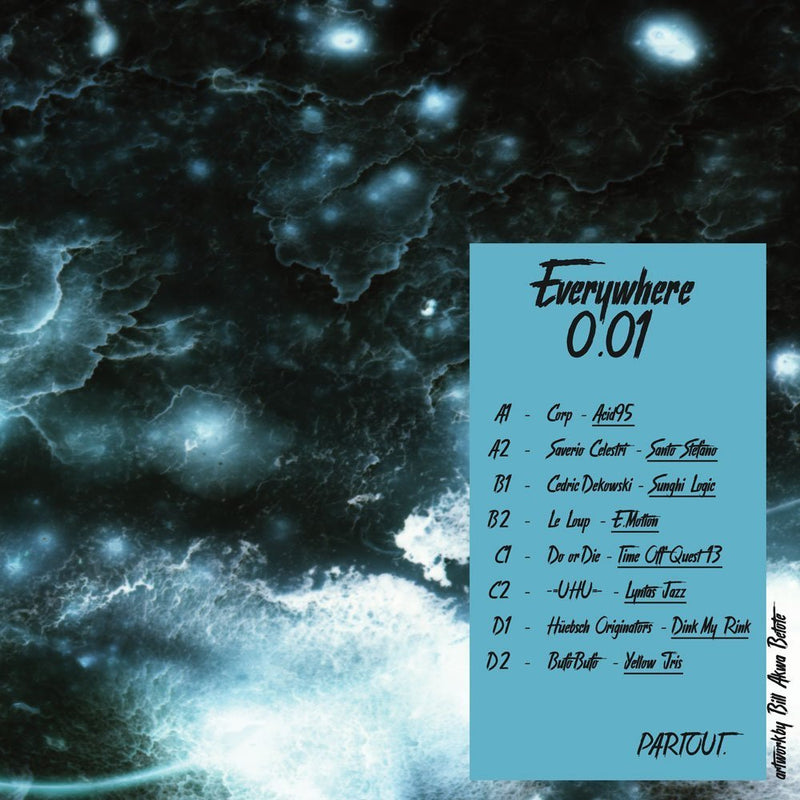 VA - Everywhere PARTOUT0.01 (PARTOUT) (M)
Label: PARTOUT - PARTOUT0.01
Format: 2x12"
Media Condition:  Mint (M)
Sleeve Condition: Mint (M)
Country:    France  
Released:  2021  (SHIPS FROM 6-12-21)
Genre:       Electronic
Style:         Techno, Electro, Breaks
Comments:
Brand New Unplayed.
Notes:
Partout begins a new series dedicated to Various: Everywhere.
The first release features European artists. Only 200 copies available worldwide.

Tracklist:
A1. Corp – Acid95
A2. Saverio Celestri – Santo Stefano
B1. Cedric Dekowski – Sunghi Logic
B2. Le Loup – E.Motion
C1. Do or Die – Time Off Quest 13
C2. -=UHU=- – Lyntas Jazz
D1. Hüebsch Originators – Dink My Rink
D2. BufoBufo – Yellow Jris