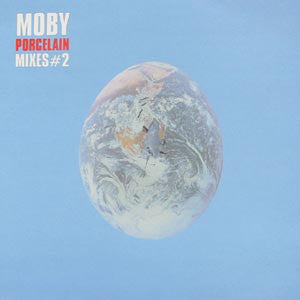 Moby - Porcelain (Mixes#2) (Mute) (VG)
Label: Mute - L12Mute252
Format: 12", Single
Media Condition:  Very Good (VG)
Sleeve Condition: Very Good (VG)
Country:    UK  
Released:  2000-06-26
Genre:       Electronic
Style:         Progressive House, Downtempo
Comments:
surface scuffs, plays okay, some pops. Original picture sleeve in good shape.
Notes:
A revolves at 33 rpm; AA at 45 rpm. At least some copies have reversed inner labels. For further information/merchandise write to Moby c/o DEF, PO Box 2477, London NW6 6NQ, UK or e-mail mobyinfo@def2.globalnet.co.uk or check out www.moby.org Animals are not ours to eat, ware or experiment on. Thanks to Christ ℗ 2000 Mute Records Limited © 2000 Mute Records Limited. Distributed by Vital. Made in Great Britain. Mute Bank mail order available from 429 Harrow Road, London W10 4RE. Send s.a.e. or phone 24 hour credit card hotline +44 (0) 181 964 0029 or fax +44 (0) 181 964 3722 Mute Liberation Technologies - Durations do not appear on relaese.
Tracklist:
A1. Porcelain (Futureshock Instrumental) 8:36
A2. Porcelain (Futureshock Beats) 3:54
AA. Porcelain (Clubbed To Death Variation By Rob Dougan) 6:36

Listen:
Data provided by Discogs